I suspect some with D.I.D./DID will find this article so TRIGGER WARNING:
brief tr*uma talk, occ*lt subject matter, mention of d*mons, brief mention of P*zzaGate, Ped*gate etc…
<
<
<
<
<
I usually DO NOT use trigger warnings. But some with DID may find this article in a web search. And I don't want them to see anything triggering unless they chose to click then read article.
I would like to share some personal experiences of someone I know. He has allowed me to share his experiences as long as I don't use his name. We are very close and he is just being diagnosed with DID, so he and I are very new to it. So forgive me if I say something silly. I am learning as fast as I can about DID, there is so much to learn.
If you just want the itemized This vs. That list, scroll to the bottom of article and skip my paragraphs leading up to it. (Eyes roll LOL 🙂

Due to the exposure of Ped*gate, and Pizz*gate there are going to be more and more children coming out of the woodwork with DID. So it's just a matter of time. As those survivors grow into adult hood the psychiatric community is going to see a dramatic up tick in this trauma born mental skill. I don't like the word (disorder, or illness) as having DID is a survival skill. And people who have DID seem to be very strong and very resilient indeed! True Heroes! The definition of a real survivor.
I am not going to use the term 'victim' over and over in this article. I don't like that word, I will say survivor instead.
Anyway, I know that some of the phenomena of DID can make the survivor think they have something supernatural or paranormal happening to them. Perhaps they think they are possessed or schizophrenic. I know some of the experiences can be very similar, seeing or hearing other people, disembodied voices that persecute you, try to push you to kill yourself, your family, or hurt yourself.
My friend, lets call him Geo, was raised in a religious family, lower income, lower education. So anything out of the norm was considered d*monic. This only served to further harm Geo, who is also an empath,  in addition to the trauma he survived that he does not remember. So for his entire childhood and young adult hood (prior to the occ*lt) he thought he was being persecuted by d*mons!
What Geo has been experiencing with therapy is a blessing and a malediction. It is a relief to know finally why he has all these confusing experiences, but on the other hand Geo is also saddened that his suspicions where true.  The painful or traumatizing memories bubble to the surface, and he has to accept them.  No longer ignoring or pushing any pain deep down inside to avoid.  He was abused and it was hidden from him by sentient fragments that kept the horror locked away.  Even tho his life, Geo's life, has been very hard. Geo remembers loads of trauma on his own, at his own hands or those of other abusers, why didn't the alters protect him from that trauma too? Is one question he has… either of us have yet to fully understand that.
What someone with DID must wrestle with is forgiveness of self first it seems, forgiveness for all the years of c*tting, harming and hating yourself. Forgiveness for not thinking you are worthy of love, or have any value. And if your alters have hidden from you the entire time? Why? Are they afraid of you too???  Your alters that are hiding from you must know you will be understanding of them before they ever step forward. Or will you hurt them too? Will you tell them "That's not possible!" when they try to share their story with you? Are you ready for that? Can you accept the possibility that their history may also hurt you more? Will you be strong enough to comfort them?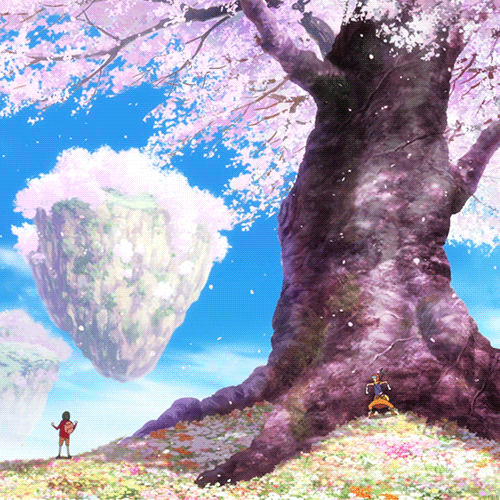 "Your alters that are hiding from you…"
Geo had major issues over coming self loathing, self harm, drug addiction, suicidal lifestyle, and spiritual illnesses as well. It has taken him decades to even be ready to accept this diagnosis in a healthy manner, and it is still challenging for him. Just being open to the fact that there was more than just his personality inside was hard enough. He is not prone to make believe, or imagining things so he can be different or "special".
So to get to the point, "am I d*mon possessed? is it spirits?" Well if you are not practicing w*tchcr*ft or s*mmoning spirits, then most likely no.  But if you are dabbling in the 0cc*lt, then you put your self at risk of harassment by them.  But that in another post. If you want to break free from spiritual harassment go to www.sisintel.com for more tips on how to break free.
But Spectral Intel is a Yeshua centric website, so if Jesus, the bible or God triggers you, you've been warned 🙂

Anyway, Geo has discovered most of the times he heard a voice speak to him, it was an alter, most likely. And his self loathing stems from an alter that holds onto even more trauma than he himself remembers.
I'm not completely ruling out everything preternatural as Geo was into some pretty serious occ*lt subject matter, and did experience very real issues because of it.
But! I am not going to blame every weird thing that happened to Geo on some invisible spook either!
Now that Geo has stopped practicing the dark arts, he does occasionally have issues when he brings some one out of the occ*lt and into the light of Gods love. But any one will experience that, when you help free someone from spiritual b*ndage. Because the battle of Good and Evil is real, and our souls are the prize. Whether our cultural confusion wants to admit it or not, the facts do not change. There is true darkness in this world, and many of us have had to stand nose to nose with it, and survive to live another day.
We live in a mysterious universe that we may never ever fully comprehend, even after we pass on into eternity. We will always be in a continual process of learning, changing, becoming something even more incredible than we were….hopefully. So the phenomena of the mind is baffling, everyday our scientific, medical, and psychiatric communities learn something that was previously thought the bizarre and nonsensical or magical.  The foolish human race, for as much as we pride ourselves in 'knowing' there is a universe of what we have not yet understood. It will make our understanding at this point look like medieval medicine!
Not all who hear voices are terrorized by d*mons, not all who see specters are haunted by them either.
Differences in experiencing Alters vs. D*mons
What Geo has also mentioned you might find interesting. He said his alters feel different from your run of the mill unclean spirit.
how they feel
the environment they appear
and their presentation or content (although an alter that is 'non human' or a violent one may feel similar in some ways? We are not sure, still learning! 🙂
How they feel: His first experiences so far has been with a young girl. She was very friendly, even tho he was very afraid as it was a new experience for him. Geo said he did not sense the same murderous vitriol he senses from unclean spirits or d*mons. Geo said when an alter is near he does get dizzy or feel faint, but it is different than when a d*mon is in the area. If a d*mon is there you may feel sick, like you are being electrocuted, and nausea and faintness all at the same time with a sense of primal fear or dread.  Some have other physical phenomena like eye flipping, but that can also be DID switching! Some have eye flipping when they sense a d*mon near.  Geo says even tho he was afraid when the alters try to make contact it was not the same as the fear from paranormal harassment.
The environment they appear: What he has said is this, when he first began to have alters step forward (which is very recently!) he said it is in a brightly lit room or window/mirrored surface portal thingy. Like a window or mirror appeared in his mental sight or mind but very clear! Not some ghostly apparition, even tho the girl was see through it was different. He mentioned the first alter to introduce herself was very real and it frightened him as he was not used to how it would feel. He had his eyes closed, it became very bright, and mirrored grey glass folded over him and her living image was on the surface and she was smiling. He is only just begun to accept that they are even there, so the process is only just begun. I will update this article as he tells me more. He said, when he is preparing to go to sleep, eyes closed and it's dark, he will see the transparent forms of spirits who have come to harass him for whatever is currently going on. And they appear differently than the alter. More monstrous, and see through, but it may be different for others.
Their content or the vibe they give off:  or I might say their thoughts? The few times he has met an alter he said it was very different from a d*mon. He said while he was afraid, as it was a new experience, but he did not fear for his life.  Or that his life was in danger.  He relates that when a d*mon has come near, you can feel that they just want to devour and violate you, as they hate all humankind and want to wipe us off the face of the earth since they accuse us of stealing their 'birthright'. (another article all together!) We are not sure if a scary alter would feel the same way yet.